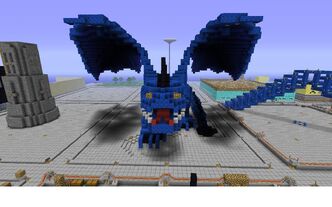 Made by Climmaxx on 08/08/11, the Ip adress is
dragon291.server4you.net:25565
Thisn server is hosted by HellBoundSoldiers which is large online clan ncommunity with 800+ Member clan. We service Bad Company 2, Black Ops, nModern Warfare 2, Crossfire, and Now our NEW! one Mine Craft.
Ourn server is pretty vast and creative PVP is turned off besides for legitn world, we have 3 worlds currently that are linked together. We have Then Main world which is where we have the begging area where you will meet nmost players and look around the server on a very long train so that youn will be able to know whether or not you would like to stay and build onn this server. Our second world is Starter basically where new members ncan go out make there new homes and make some crazy awesome designs. Ourn third world is Legit where nothing is spawned for people who like to nplay legitly and get there items normally basically single player but nyour with friends where you can PVP and steal peoples stuff! Hopefully nyou enjoy them! :D
We have great people that will help you and nshow you around when joining if you decide to stay you can join our clann all we ask is that you act your age and be mature. we do have a team nspeak which all members are required to come on as often as possible. Ifn you have any questions come in game and ask or come to our website nhttp://www.hellboundsoldiers.org and register and post a thread ans nsomeone will respond to help you fairly quickly

In this server there are multiple worlds
World
Creative
Legit
Ranks:
Admin : Purple
Mod : DarkBlue
Regulars : Green
Normal : Grey
Rules :
No Griefing - only can break stuff in legit!
No Asking For Mod/Admin
No asking for stuff to be spawned just spawn it yourself o.O
Register and get accepted and be active in teamspeak 5-10 days to be ranked up to regular!
Respect other peoples belongings!
Don't bring Mobs to other peoples property unless its in legit!
Don't Chat Spam you wont get to far doing that :/
No Mods aka. Flying, X-ray etc....